What moved the markets? 26 July 2021
Bitcoin is making wonders and stocks are at the all time highs again, summer is just starting for us, right? Come and take a look with us at what happened and some FX tips as well.
Let's dive in!
What moved the markets?
Investors overcome economic growth concerns with sell-offs last week. However, Wall Street was able to recover later on as traders had different beliefs about central bank normalization plans.
The European Central Bank decided not to raise interest rates for an even longer period of time. The ECB will not join the tightening cycle that Fed has introduced in its plans.
OPEC+ reached a deal last Sunday (finally!) to phase out 5.8 million barrels per day of oil production cuts by September 2022 starting next month. Oil prices returned to trade above $70 levels again.
GBP / USD – a pair to watch (or be careful with)
The pair has shown lots of movement lately even though DXY and our beloved Eur Usd was in quite some consolidation lately. We are split once more, but there are two options for now!
The majority of our team is waiting for a ranging market to begin since we have just attacked the previous lows and now reached back into the 50% of the fib extension from the previous high to low.
Be careful opening positions with massive targets, but look for the price to remain in between 1.3900 and 1.3600 levels.
If we breach one way or another, many pips are to come! Until then, please, use very good risk management for the pair. We believe that consolidation here will bring tons of movement to the downside on Eur Usd very soon.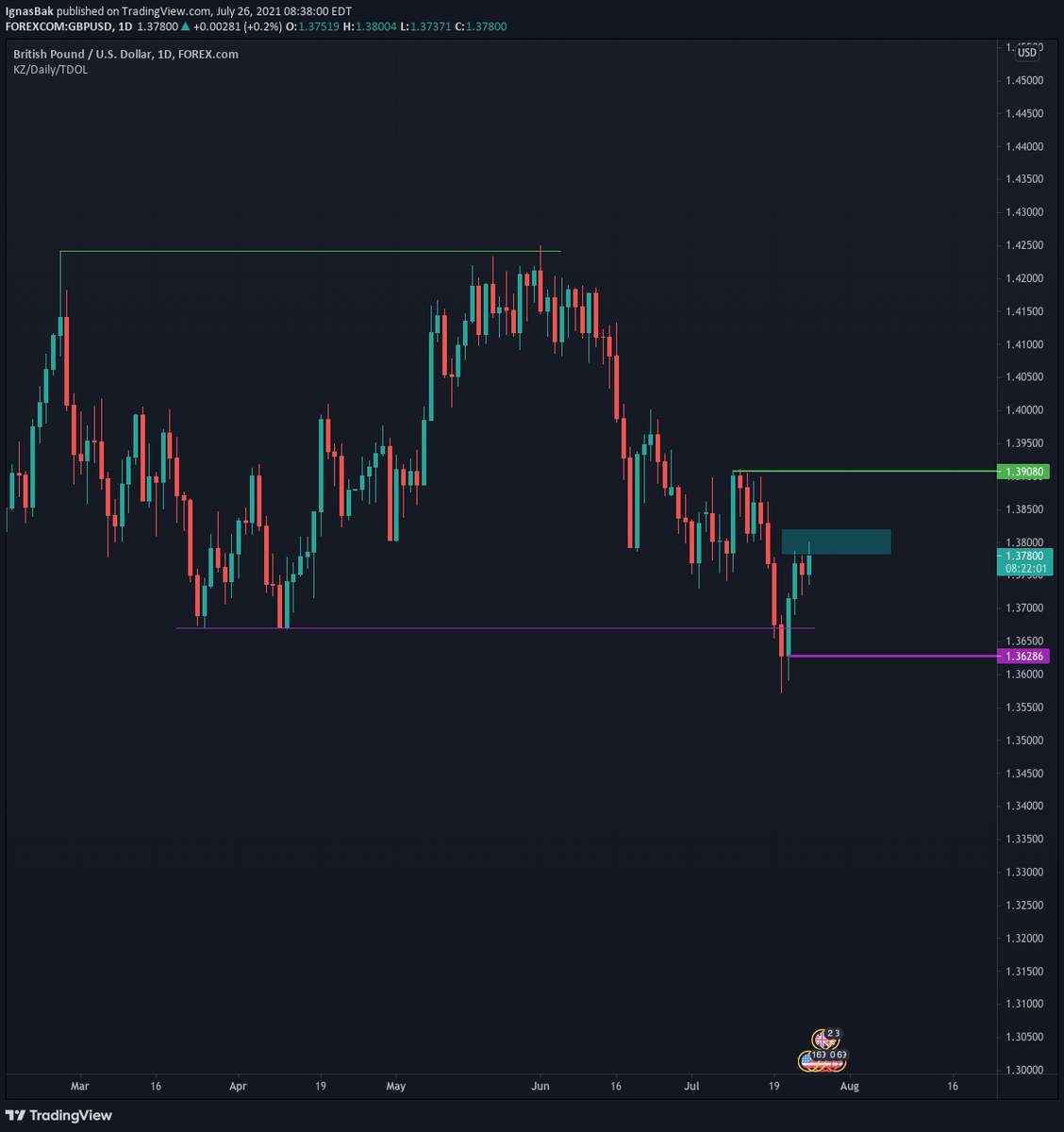 We are finalising the testing phase for the new product yet, at the same time we are still missing lots of you joining the early subscribers list.
We already have a few traders that will be able to bring you consistent results of 2-4% per week even ranging to 10% from time to time. If you are as excited as we are to make some free gains, do not hesitate to get ready for it coming in August!